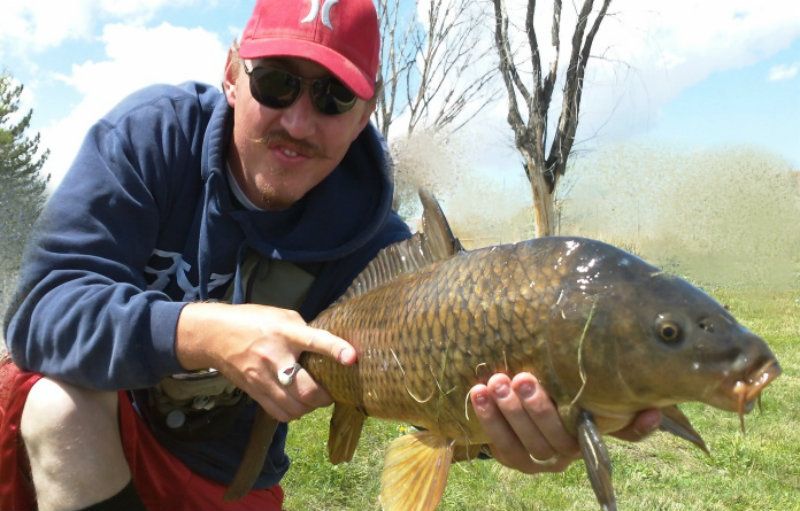 Orange Glo-Bug below a Goddard Caddis. Yup, they were slurping crap off the top and I got many a bump on the caddis, but couldn't get one hooked. Finally hooked one on a spent mayfly, but he broke it off pretty easy. Damn those little hooks.
Many thanks to FlyGoddess for helping with the landing and the picture. I wish she would've told me I looked like such a clown.
Didn't get a weight or measurement, but it took a good 15 minutes to get him in. This was the smallest of the day, and FG caught several that could've pooped this guy out pretty easily.
---------------
---------------
"I also feel that guides are somewhat of a hoax as far as fishing goes." -- Fin_Addict, a.k.a. Mr. Utah