Hey jclark, I can't say that it has improved my catch 50%. Maybe I'm using the wrong one.So far it hasn't been a miracle cure for a slow day.Let us know what brand you use and if it's working for you.
Fishemen will change the future Your CT. moderator
Be Green-Buy Fur
http:/ www.Bigbearwildlifecontrol.org
06/02/04 6:49 AM
/ Moderator
(26482 posts)
06/02/04 6:49 AM
Post #3 of 13
Views: 2315
There are so many brands out there to choose from. If I were to say that they helped me only because I use brand X and you went out and bought brand Y instead, you would think of us a liars.
A better breakdown would be for you to ask about specific brands or share with us any brand that you use. We could then comment on it as seen necessary.
Please feel free to ask us about specific brands. Some work, some don't.
Bass are toys. Gills and Trout are food.
There is a fine line between fishing and standing on the shore looking like an Idiot
Fast, Free Registration Tell them TubeN2 sent ya
Search
From this site
Click Here
Current Moon Phase
Tide Reports
06/02/04 6:59 AM
(3032 posts)
06/02/04 6:59 AM
Post #4 of 13
Views: 2322
This is the way I think about attractants: What can it hurt?
It could only be to your benifit so why not

Stop in and say Hi in the North Dakota Board

Like all the controversies in fishing, such as color, scent taste, etc., there are a thousand who swear by something and catch fish and there are an equal number who catch fish with the opposite opinion. Gene Larew patented plastic baits that had salt baked in. The only way to get a patent on something that has been around as long as the plastic worm is to make a claim that an improvement had been discovered and had been marketed successfully.

Did a lab or university study and test Larew's theory? No. Did Larew find a bunch of anglers that caught bunches of fish with his salty creations? You bet. Was the patent allowed based on science (controlled experiment) or opinions. Do fish hold on to Senkos longer because of salt or other factors that plastic worms get held onto longer?
Who knows.

I've used Fish Formula for over 10 years. In the beginning I thought maybe more strikes might result. Than after catching fish with and without, I now only use it to grease my soft plastics so they slide through weeds better. After smelling the craw scented Formula, I figured how could a bass not believe a tube was a craw? LOL

Then, Dr. Jones from Berkely labs figured out that bass can't taste or smell oil-based scents (for fish biology reasons) and there went the Formula theory for all time.

Some anglers are pretty basic when it comes to fishing. Find them by presenting lures many times and catch them by reaction strike. Others have a different approach based on years of experiences that indicate more enhancments make for more success. (Taste, scent or flavor and color to name a few.) Fishing is personal and should be veiwed as "whatever works for you, use it!" Like politics and religion, fish theory can be argued all day. I prefer to fish my way and listen to all you guys relate how you caught them your way. Neither of us is wrong (except those with big tales to tell.)

Sam

Re: [SenkoSam] Fish Atractant
I just bought some berkley strike moldable solid sticks and im proably gonna go out this weekend sometime and ill tell everyne how good it works

06/02/04 7:07 PM
(9014 posts)
06/02/04 7:07 PM
Post #7 of 13
Views: 2289
the first stuff i used was a little w-d , worked great on the kittens , then got this stuff called dr. juice , man that sure worked so well me and my buddys cleared the store shelf .
now i use all kinds of different sprays and dips .
yea , they work bigtime !
get some of those toweletts thay have in the resturants to wipe your hands off , some of that stuff will eat thru the finish on your rods , other lures , and melt the plastic in your tackle box .
Nature is better with butter .
my best one is here fishy fishy works great.lol

.............DAYMERE ,ReelFoot lake TENNESSE ,Buy, Sell, trade, Donate Tackle,And Fishing Tackle & Tips
BFT MODERATOR

ITS NOT THE FISH IN THE FIGHT BUT THE FIGHT IN THE FISH THAT MATTERS.ALWAYS GO LIGHT FOR THE BEST FIGHT.


06/03/04 9:23 PM
(3196 posts)
06/03/04 9:23 PM
Post #9 of 13
Views: 2280
I usually wear a mask because my ugly mug scares all the fishies away. That's the best I can do with a fish attractant.
-- DrownedDesertRat --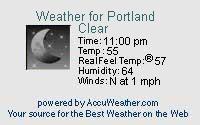 Click here for your local weather report.
06/04/04 6:44 AM
(25242 posts)
06/04/04 6:44 AM
Post #10 of 13
Views: 2262
I own several brands for several different styles of fishing,
the one thing I can tell you is that if the fish are not bitting at all then it wont matter what you throw in front of them... they sill aint gonna bite.
on the other hand when they are on the cusp of the bite eather side then the atractants works well and dose draw fish in mush the same as a bloody fish. one of the best attractants you could posibly use is free and comes to you every time you catch a fish and is over looked by the most avid of angler and that is the bloody fish, every time you reel in a fish you gain a sent that you transfer to your bait and to the the water if you are wise enough to rinse your hand back in the lake. the blood and oil rinsed off your hand will attract more fish than any store bought materials I have ever used...
but to say do I catch more fish than the guy next to me, well it all depends on who is sitting next to me... lol, you just cant beat the "Old Timers"
Dave
Your Message Board Administrator
Wage war on natural desasters, not humans !
06/22/04 3:22 PM
(10 posts)
06/22/04 3:22 PM
Post #11 of 13
Views: 2230
Re: [davetclown] Fish Atractant
Ive been thinking of trying it but I was told that you cant get the smell off your hands heh
06/22/04 3:39 PM
(25242 posts)
06/22/04 3:39 PM
Post #12 of 13
Views: 2217
Re: [NorwegianBlood] Fish Atractant
I at one time had a bottle of purple stuff that when I opened the cap, my neices and nephews would jump out of the boat to get away from the stench... but bouy did I catch some fish.
and yes, it sure was hard to get off the hands, the stuff on the market now-a days is nowhere near as pungent as products in the past.
Dave
Your Message Board Administrator
Wage war on natural desasters, not humans !
06/25/04 4:27 AM
06/25/04 4:27 AM
Post #13 of 13
Views: 2160
i have used many different types and have come down to using smelly jelly. i will out fish my partners 2 to 1 using this stuff. u can even use it on your crank baits. unlike liquid attractants this stuff stays on for about a 1/2 hr., and longer in cooler water. it comes in 4 different scents. i like garlick and bass feast.
tight lines