It's summer finally and the weather has been autumn like around here. I've got a car that I'm afraid to drive even far enough to get to the waters edge so I'm pretty much stuck with going to work and heading home afterward.
With this in mind, I've been on here a lot lately and have noticed something. There aren't many posts going on like there had been before fishing openers.
I probably just answered my question. Where'd everybody go?
They must've gone fishin' without me.
-- DrownedDesertRat --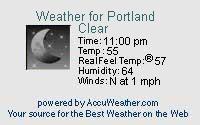 Click here for your local weather report.