I finally got the rod.......
It has taken me a bit but was finally able to get all the right parts together for my new outfit... I have a Sage 9 foot 6wt 4 piece Launch coupled with an new Orvis Rocky Mountain Turbine reel with an extra spool... on one spool I have a wf6f line and on the extra reel I have a Type III sinking line.. have not had opportunity to use it yet but I am biting at the bit to do so........... here are some pics.. and DR... if they are too big please adjust.. forgot what you had said about size...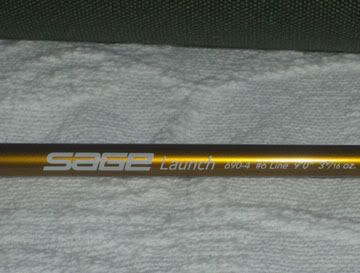 MacFly
...."May the holes in your net be no larger than the fish in it. ~Irish Blessing"