persistance pays!! big PV musky
Fished da view with Bryce ( wildcat) this afternoon in search of his first musky of the season, it has been a rough spring for us on the musky this yr, and especially been tough on bryce. After many trips, hookups, follows and teases he finally stuck and boated his first this season! And it was also his biggest ever!!!!
After the first three hours of fishing without a follow we decided we had to make a move and figure out where they were at... and boy did we find em!! Once we got into them they were stacked pretty thick in small areas! I personally had 3 Follows and 1 blowup and a boatside whack on my bait in the first 50 yards of water... Bryce also had a whack and a follow as well ..
As the sun was fading I had an explosive strike on my subsurface bait I got her boated and it was a gnarly 42 incher! Kinda skinny but still a riot ..
Bryce was stoked for me, but he was Definitely ready for his... well not even 4 casts after I got mine the water erupted on his bait and it was fight on!!!! He was in panic mode not to lose another musky this season, due to the fact that he has probably hooked atleast 10 this yr and ALL have come unbuttoned !!! We boated the giant and it was the biggest of his life.. and here's a lil proof! This fish was 44 and thick!!! enjoy! !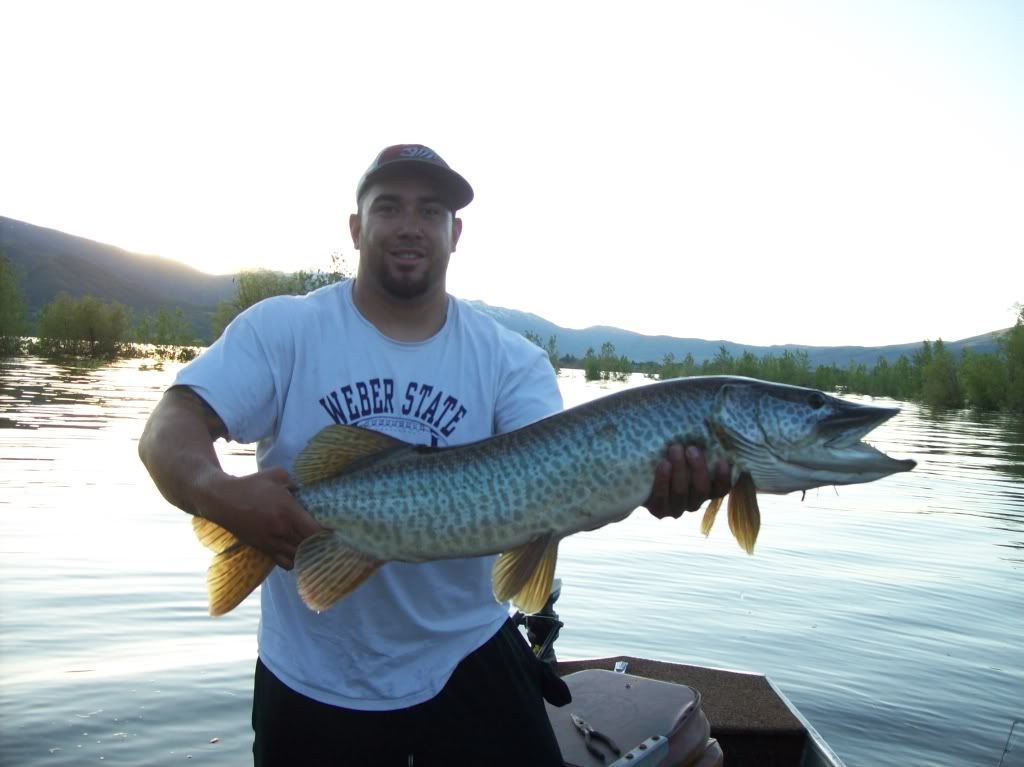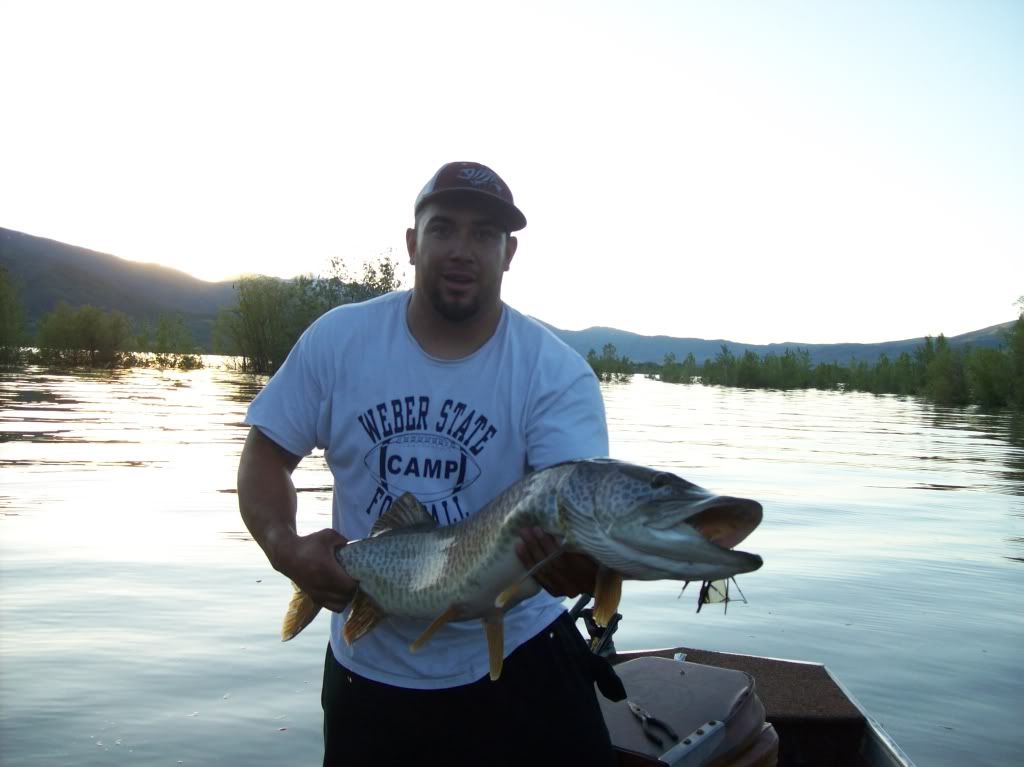 whisker time.....