Fishing - Last Day of November, brrrrrr....
It was 67 yesterday, and 35 today...but nothing stops the 2 nuts from Indiana.
crappiehunter and I went out today and tried a few ditches...the wind was brutal, but I did manage to catch a couple small bass just the right size for an aquarium - one 6 incher and the other around 10, both were caught on my super-ultralite with 4lb. test line...the first with a 1/32 oz. marabou jig and the second with a 1/8 oz. beetle spin, pink/white.
On the way to one of the ditches we fished we spotted this buck...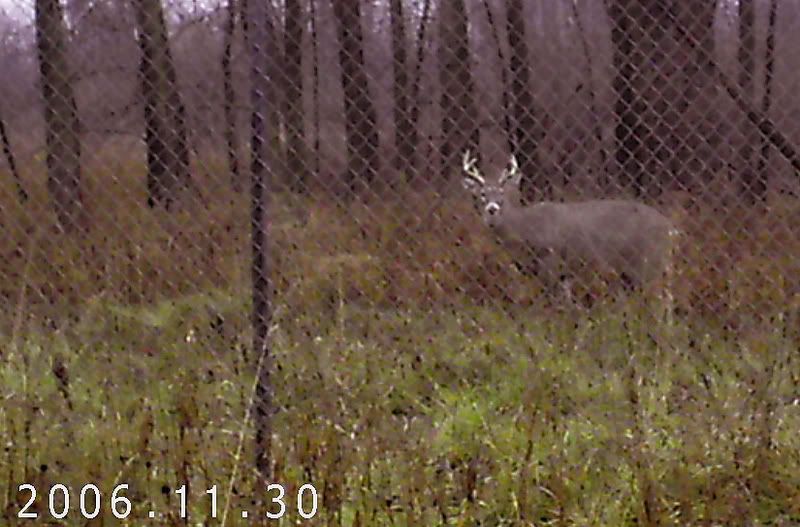 ...of course it was on private land and fenced in too (not that a fence could contain it)
Mike decided that we should try Horseshoe Bend for awhile, so we headed on out and after some time there, we managed to get a few crappies using a jig & float combination and allowing the wind to provide all the action...
...not a great pic, it was getting dark and I was low on camera memory.
Nature Notes: we saw several deer, including the pictured buck above and a couple flocks of Canada geese flying Northward in a "V" formation.

...all in all, another great day had by Mike and me down by the Kankakee!
My SPONSORS:
FishingLURA
Bettencourt Baits