Fishing with the good doctor in Nicaragua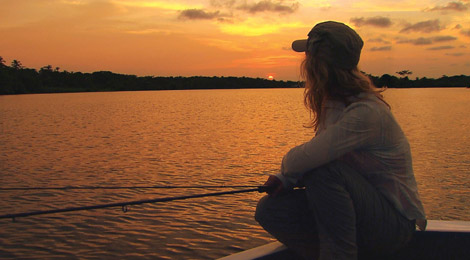 Doctor Lopez and I travel inland waters of the Caribbean coast of Nicaragua in pursuit of a variety of local fish. Doctor Lopez uses conventional gear while I try to thread the needle with buggy imitations with my fly rod in the jungle of the Mosquito Coast. Doctor Lopez cautions me not to pull to vigorously on my fly when trying to dislodge it from the overhanging vegetation. Its not uncommon to get back more than you bargained for, ie. a snake. Catch and release can be a rush in these Piranha filled waters, nevertheless it is a chance to explore new and un-fished waters in a forgotten part of Central America. My video tells the story best.
http://youtu.be/cN5Ks_GGIiw
Tight lines!
Kathryn
www.whatacatch.net