Went to the Snake River for a Change of Pace
This morning I hit the Snake River from 6:30 until noon. I ran 5 miles up from the ramp, dodging emerging gravel shoals along the way. The river is really low. I never hit anything while running, but on my drift down I did bottom out on a gravel bar in the middle of the river and had to get out of the boat and pull it off the bar.
Fishing was really good with 30 fish boated. I got several 15" smalies, but nothing longer. However, I did top 15" with a couple of fish. After fishing largemouth for a couple of weeks I nailed two river largemouth. The one below was 18" and the next cast produced a 16" LM. I'll tell you one thing - river LM fight better than the ones in Lake Lowell. Fighting current all your life produces muscles.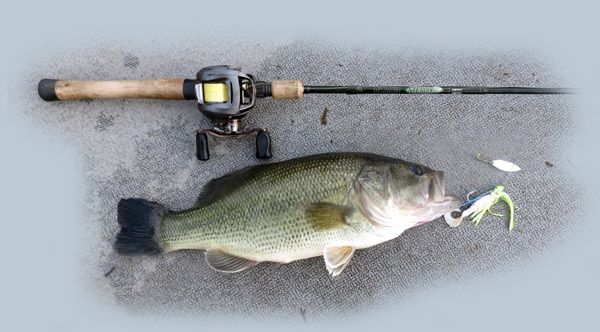 - - - - - - - - - - - - - - - - - - - - - - - - - - - - -
'There is no use in your driving 200 miles to fish when you can be just as unsuccessful near home."
--Mark Twain