Finally broke down and used a tube for the first time.
Well I have to explain after almost drowning a few times while growing up, I have a thing against lakes, massive anxiety being out in a body of water that I don't feel like I can swim to shore on. So I have had a Caddis float tube, fins, and one of the pfd's that inflates when you rip the cord for about a year now but haven't used it. Just too many horror storys on henrys, and didn't know many other small lakes to try er out on. Well I was lucky to get introduced to this lake by a snowmobiling buddy in august and had made up my mind the next time I fished it would be on a tube.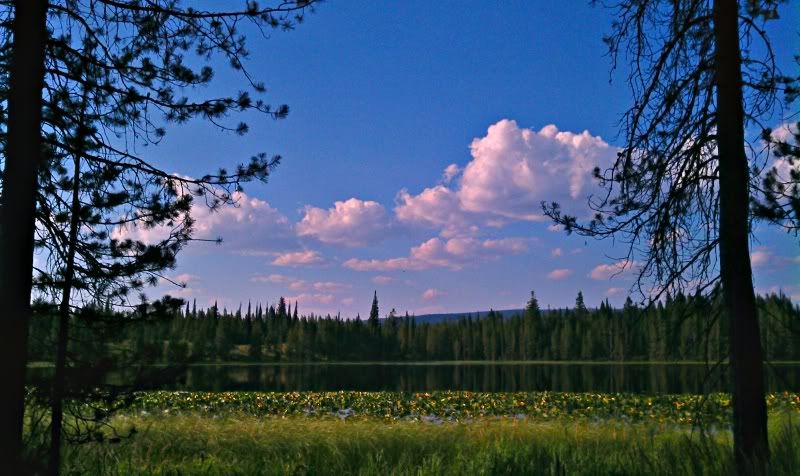 I finally got a free day from school and job interviews yesterday so I headed back, prob wasnt the safest place to try it out, remote, solo, a mile hike in, and no cell service.
I had my fly gear but honestly didn't want to use it while doing the tube thing the first time. Making sure my spinning gear was setup right I gave a couple of casts before getting wet and yanked in this nice big mature brook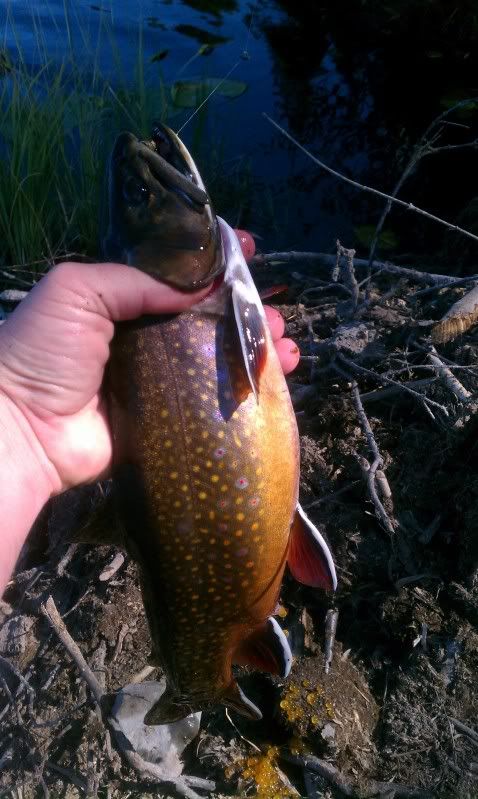 I then kicked out and after getting used to I started to feel comfortable and ended up having a top shelf day. Had the place to myself, had a big 40+inch bull moose feed along the shore while I fished. Ended up not catching another brook, but did manage 15 cuts and none were under 16 inches. No I didn't take any pics. The camera stayed on the bank. Its awesome to see the fishing coming right in to you while following your lure in. Had a couple that slammed it with in feet of the tube! I now get while some of you guys love these things! Weird having to worry about a fish diving under you and feel it hitting your legs while trying to land it though. All in all just what the DR ordered for me. Here's a couple of pics of the scenery.