Reports this week indicate that there are some nice Chinook salmon being caught on Constance Bank. Those coming in are between 8 and 12 pounds. Nice size for a spring barbecue.
With Killer Whales being in the news this week I dug up a pic with a whale story behind it.
This weeks fish of the week is a 41 pound Chinook caught at Otter Point of June 13, 2005. The local salmon eating resident Orca's had already made an appearance that morning and I was not feeling very optimistic about our chances. I decided to tuck around the point to where I might go to get out of the whales path and hide. I went right up against the shore thinking this is what I would do. I had finished my intended tack and was turning around when this guy hit. Sometimes a plan does come together!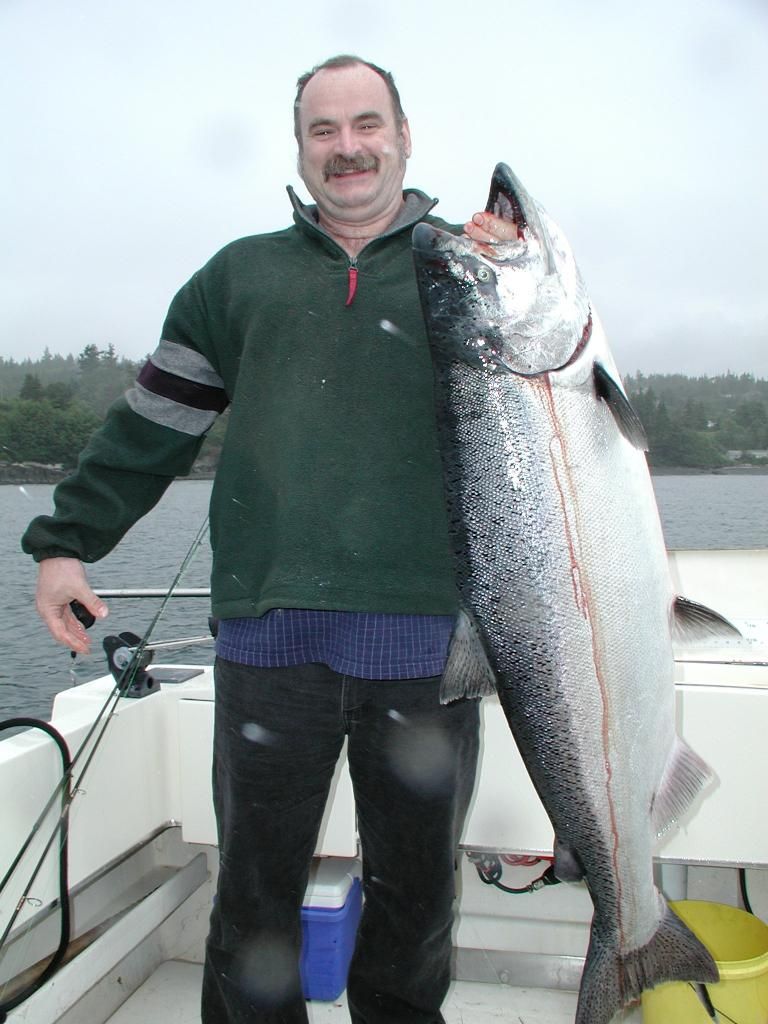 Sooke Salmon Charters Ltd - www.fishingbc1.com
Nootka Fishing Charters - www.nootkafishingcharters.com
Vancouver Island Fishing Club - www.vifishingclub.com