A new year of Pontoon Sturgeon fishing.
Boy was it a great day to be back in my boat. I got to sugar cube creek before daylight and it was 31 degrees. I got ready and waited for the sun to come up both for warmth and navigation. I haven't went fishing since October. I got into the hole and dropped my rigs. Two hours later I get a hook up and man that fish was strong. It towed me from one side to the other and then all of a sudden it was gone. I guess I didn't set the hook hard enough. So I took the time then and sharpened my hooks and went back at it. 3 and a half hours later I get another hook up. This time I set the hook hard and set it again just to be sure. A half an hour later I got my fist look at it, and shew was a big old girl. She went back down and I had to haul her back to the top. I got her on my lap and she was as long as my rod 7 foot. She beat the crap out of me.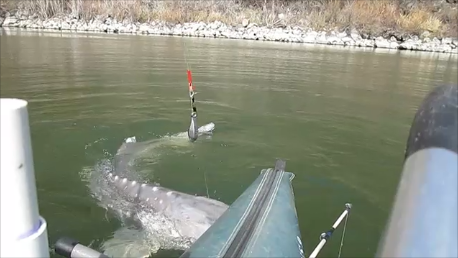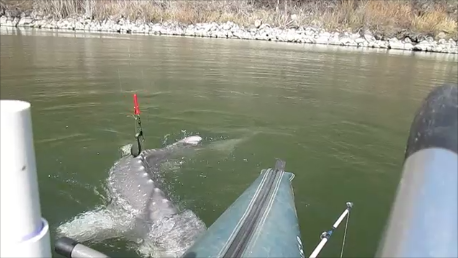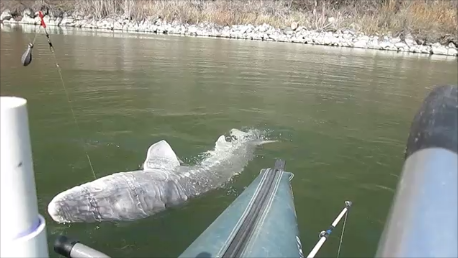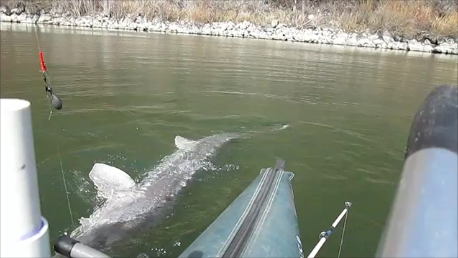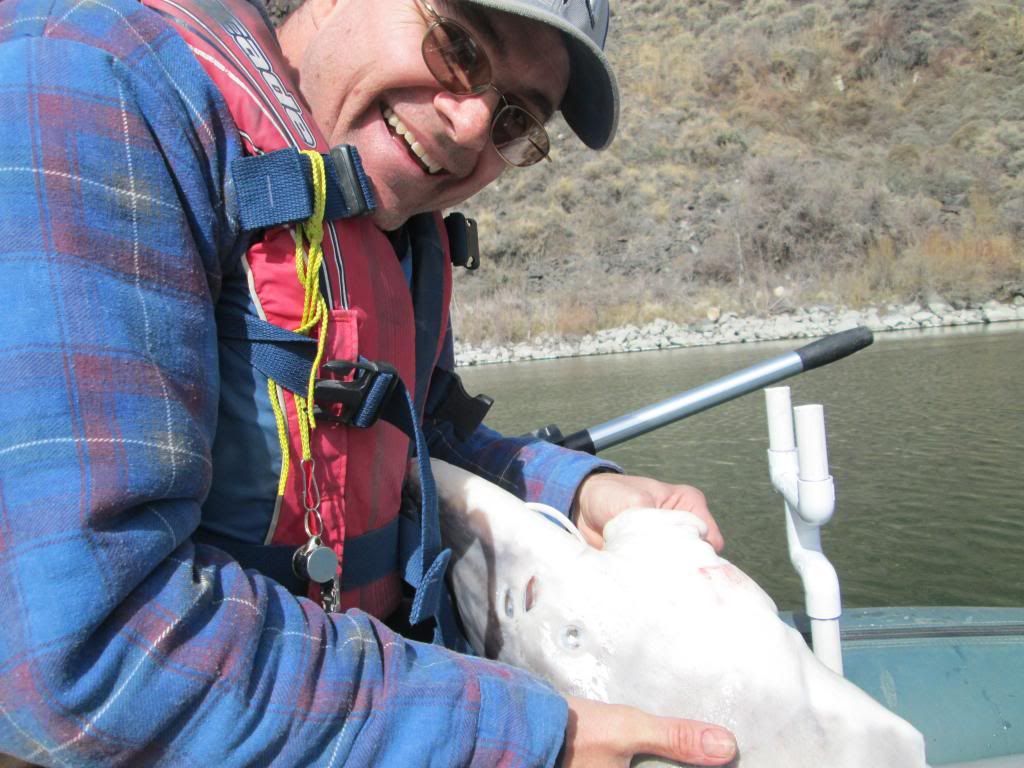 Well I went back to the same place and 30 minuted later I am hooked up again. This one was between 5 and 6 foot but it felt like a ton because I was still whipped from the last one.
In all it was a great day. Ron