Want a free one-year membership to BASS?
Okay everybody... this is not something that I would normally do but I figure I've gotten more than enough from this website, I might as well give something in return. So, I'm going to actually give one lucky person a free BASS Membership for a year.
You heard me right... I'll pay for one year.
Rules are simple:
You can't currently be a member of BASS
Here's what you need to do:
Send me a private message with your BFT username so I can put your name in a hat for the drawing.
Drawing will be held on February 8th.
Good luck!
P.S. Fish stories about the "one that got away" are more than welcome in here.
-- DrownedDesertRat --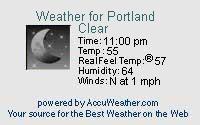 Click here for your local weather report.