Bliss bridge to Bliss dam float trip. Late report
Ok here is my very late fishing report. I donít remember off hand the date I know it was some time in September and at this time it doesnít matter. A friend of mine and I decided we were going to do some sturgeon prospecting and bass / trout fishing. Or trip was going to start at the Bliss Bridge and we were going to get out at the Bliss dam park.
We got in the water just after daylight.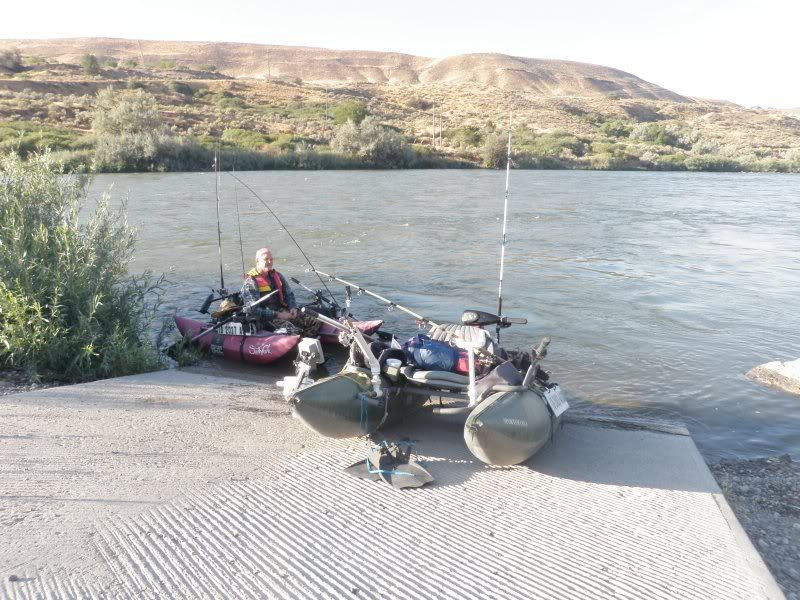 Right after we got in the river we had a series of small splashers to deal with. Nothing real big but they were fun. Here I a video of the splashers.
http://www.youtube.com/watch?v=lNy3Ac29VM0
After we floated through the splashers we dropped our bait and tried our luck. I was dragging one bait for trout/ bass/ what ever the other was large cutbait for sturgeon.
I hooked up with the one and only fish we got, a small squawfish. As we floated I didnít see much on the fish finder but we saw some pretty sights.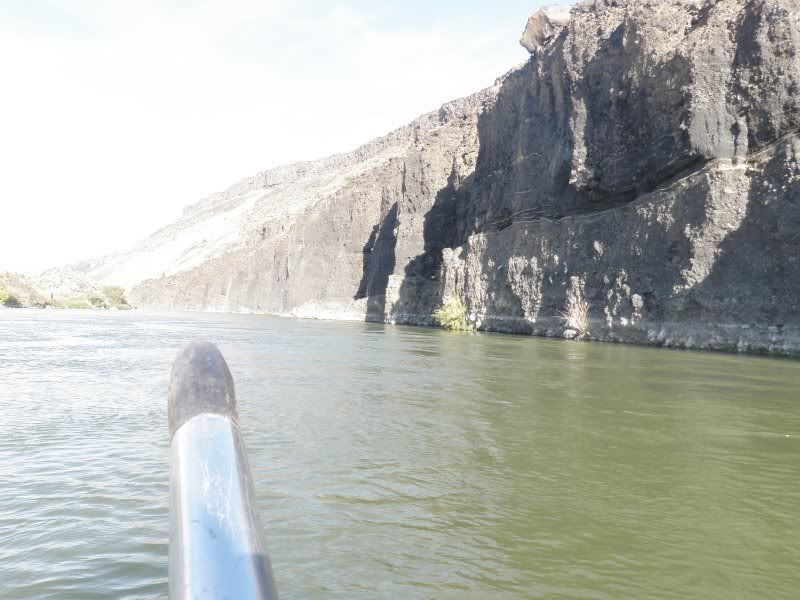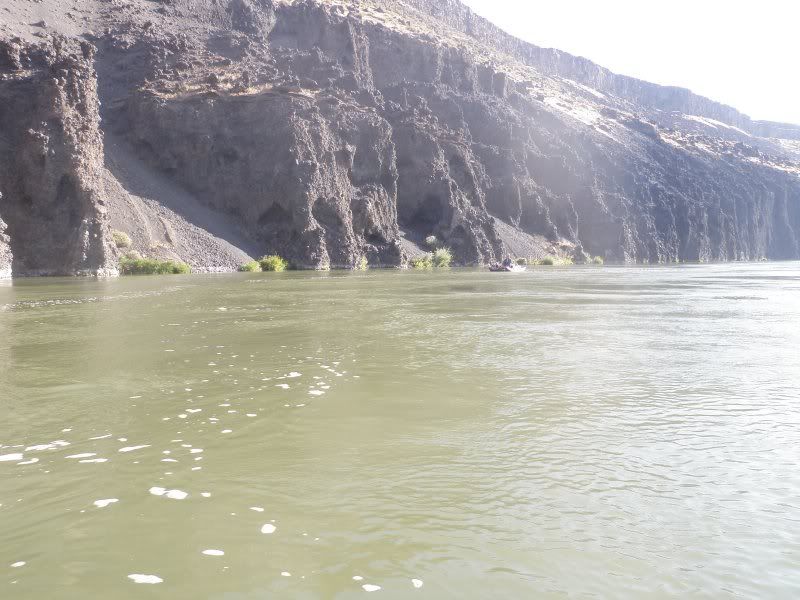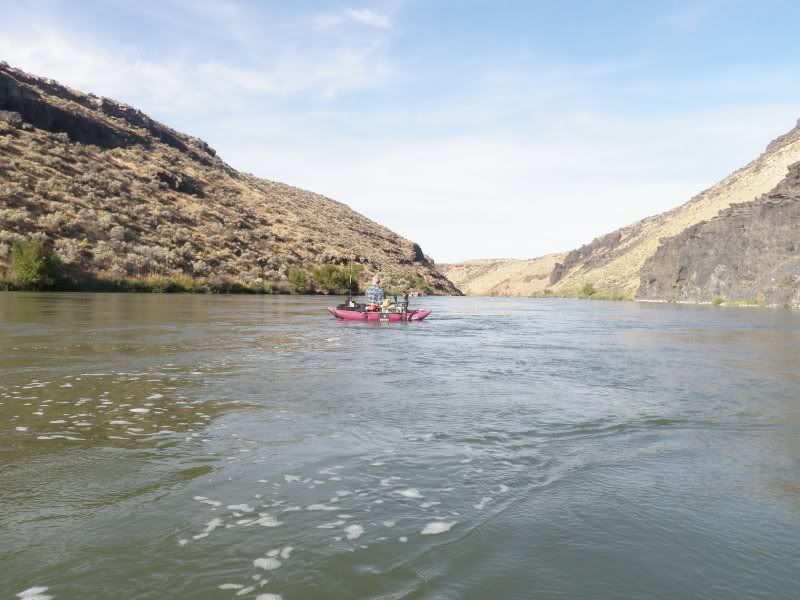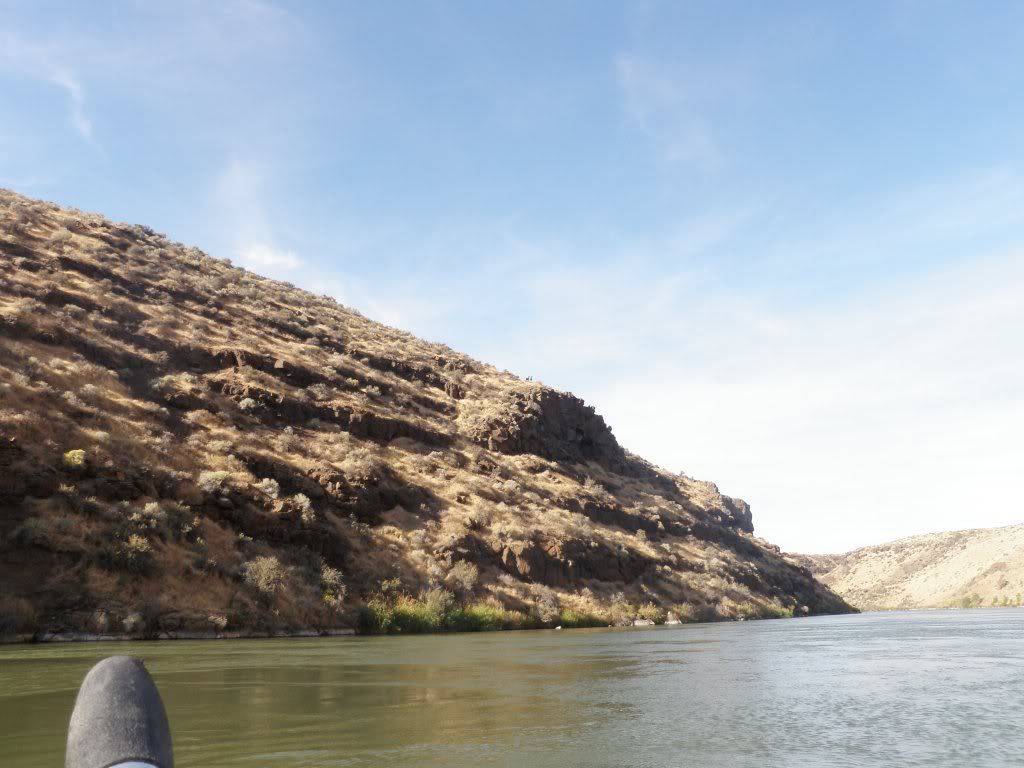 We worked our way down river stopping to fish at all likely spots. Nothing not one fish. We stopped again into Tuanna gulch.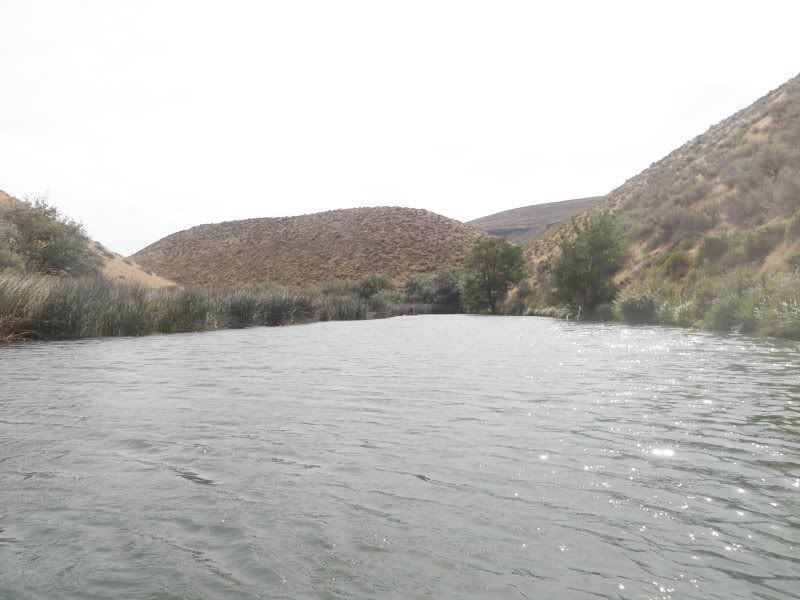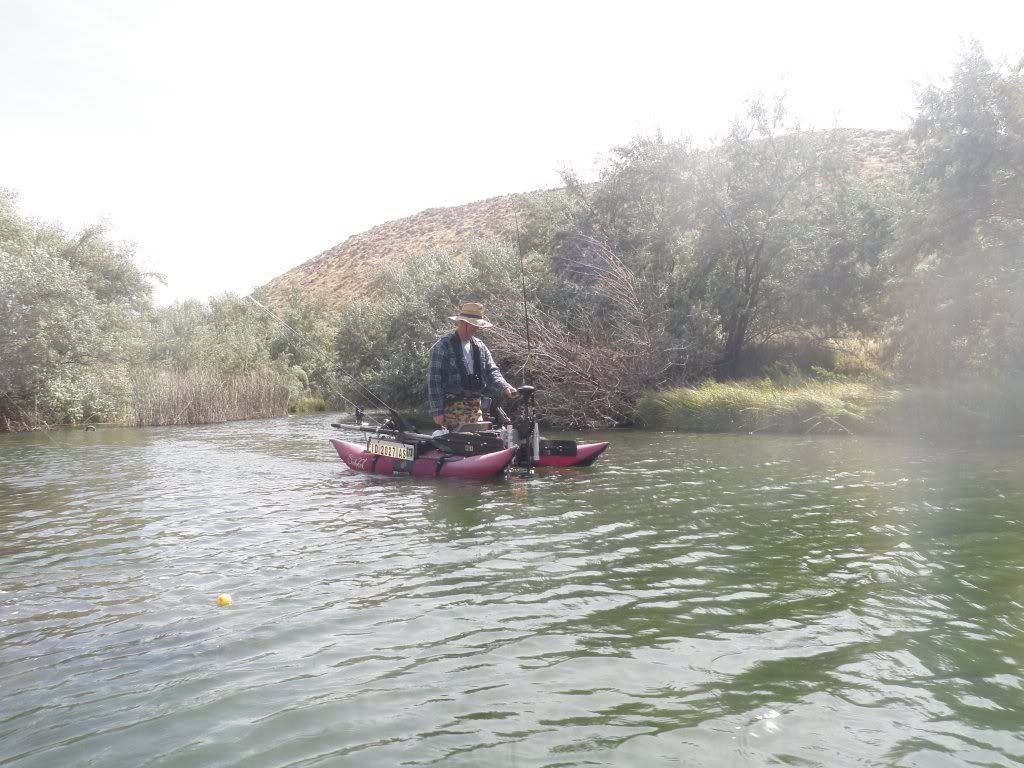 At this point my friends battery died and he was dead in the water. I hooked on to him and we took off for the dam we were still 3 miles away from the dam.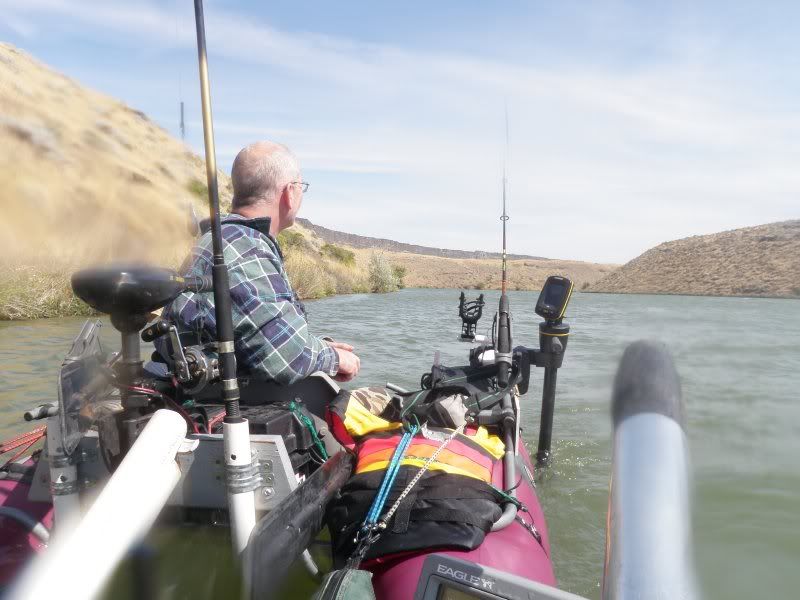 Unfortunately the wind was also picking up big time. As we worked our way to the dam the wind was beating us up bad. At one point our bunges broke and we were floating out of control with large waves pounding us. I also took some video of the whole mess.
http://www.youtube.com/watch?v=gmi7zp2CHXU
We were hoping to find some out of the way hot spots for sturgeon but nothing turned up. I towed a worm under a bobber and on the bottom. I tried some jigs in Tuanna cr but nothing was biting. I am not sure I would do that trip again but it was kind of fun as a float. Ron